14.0Ah 14.8v 320W Endurance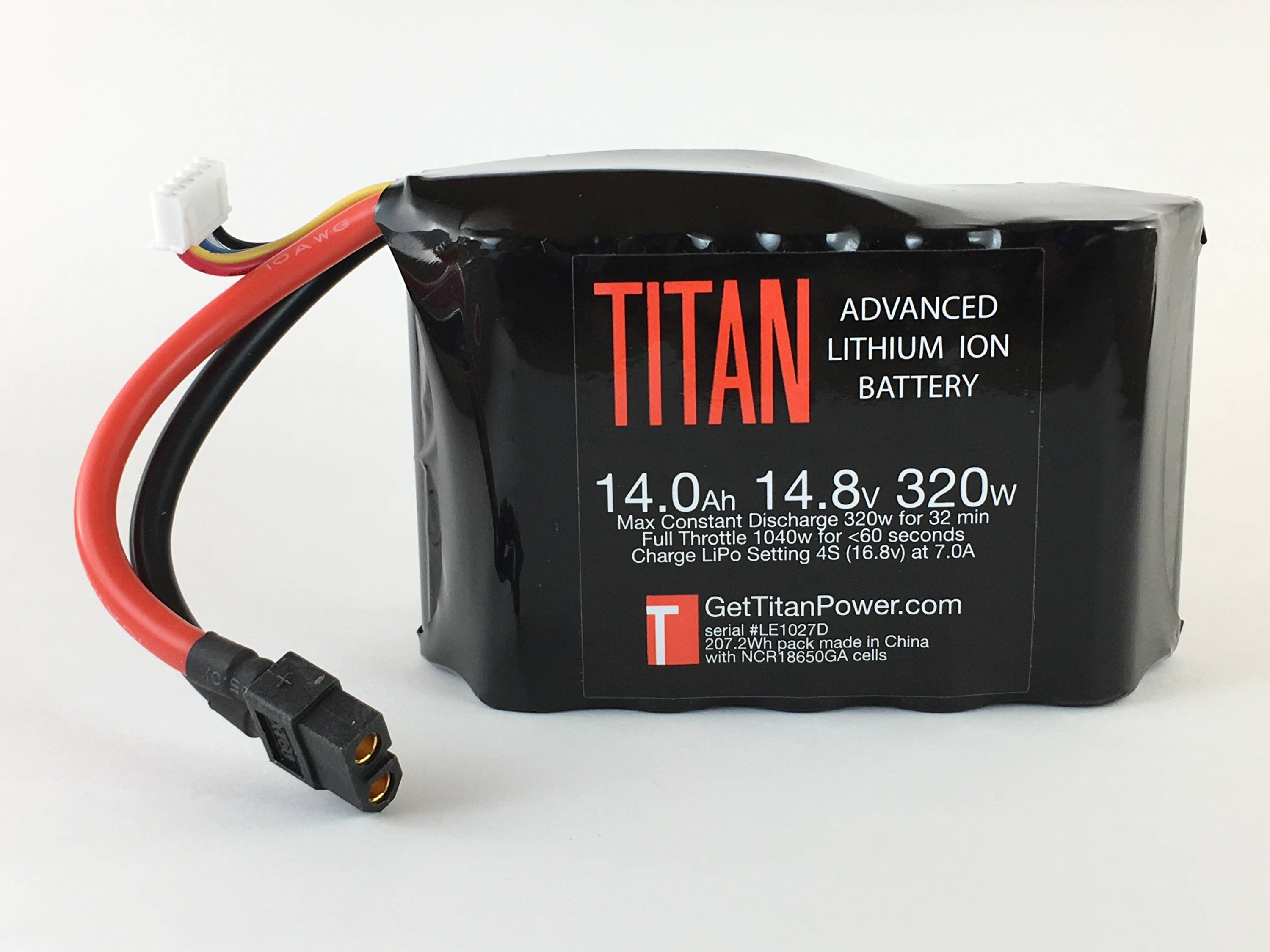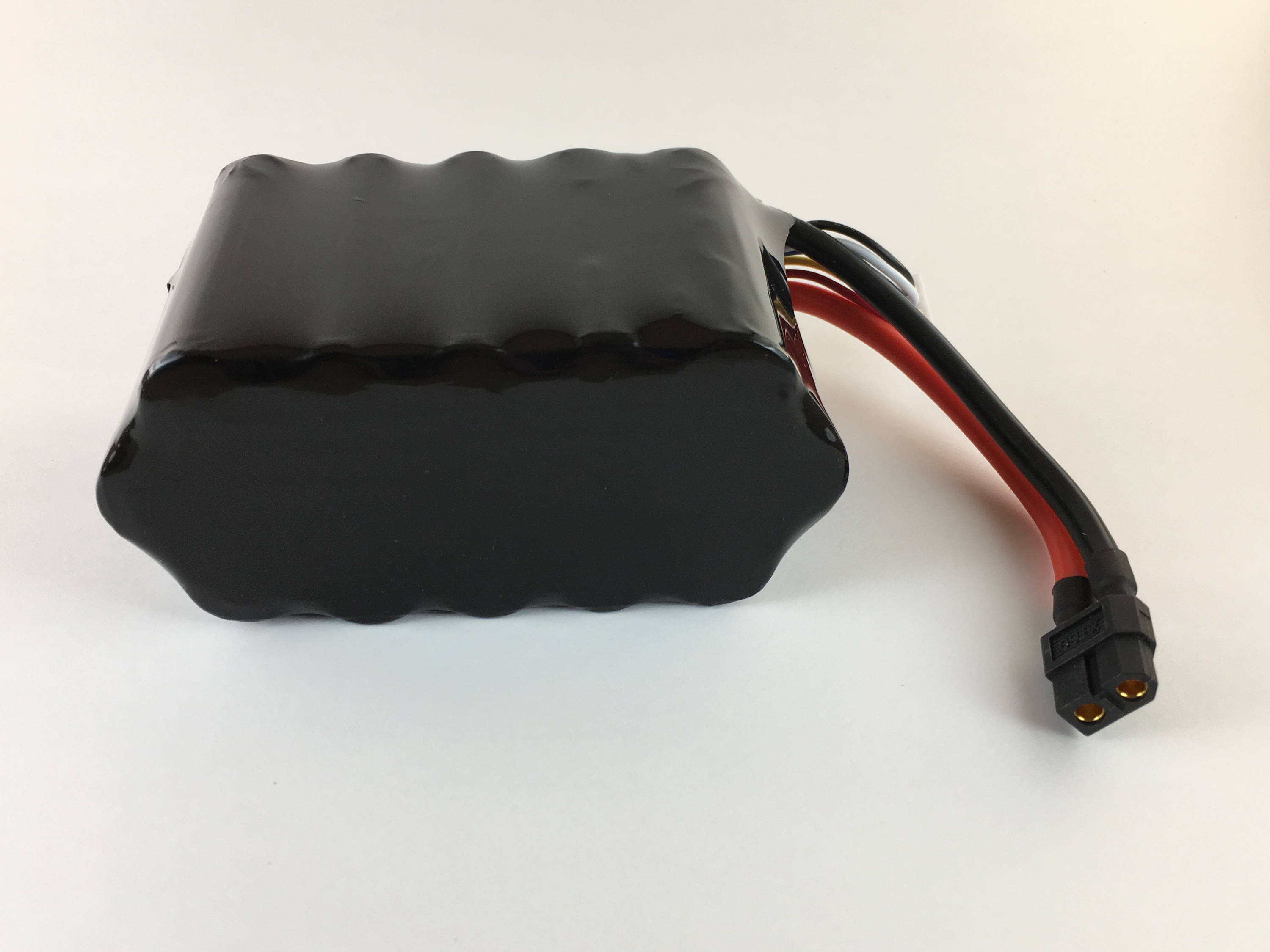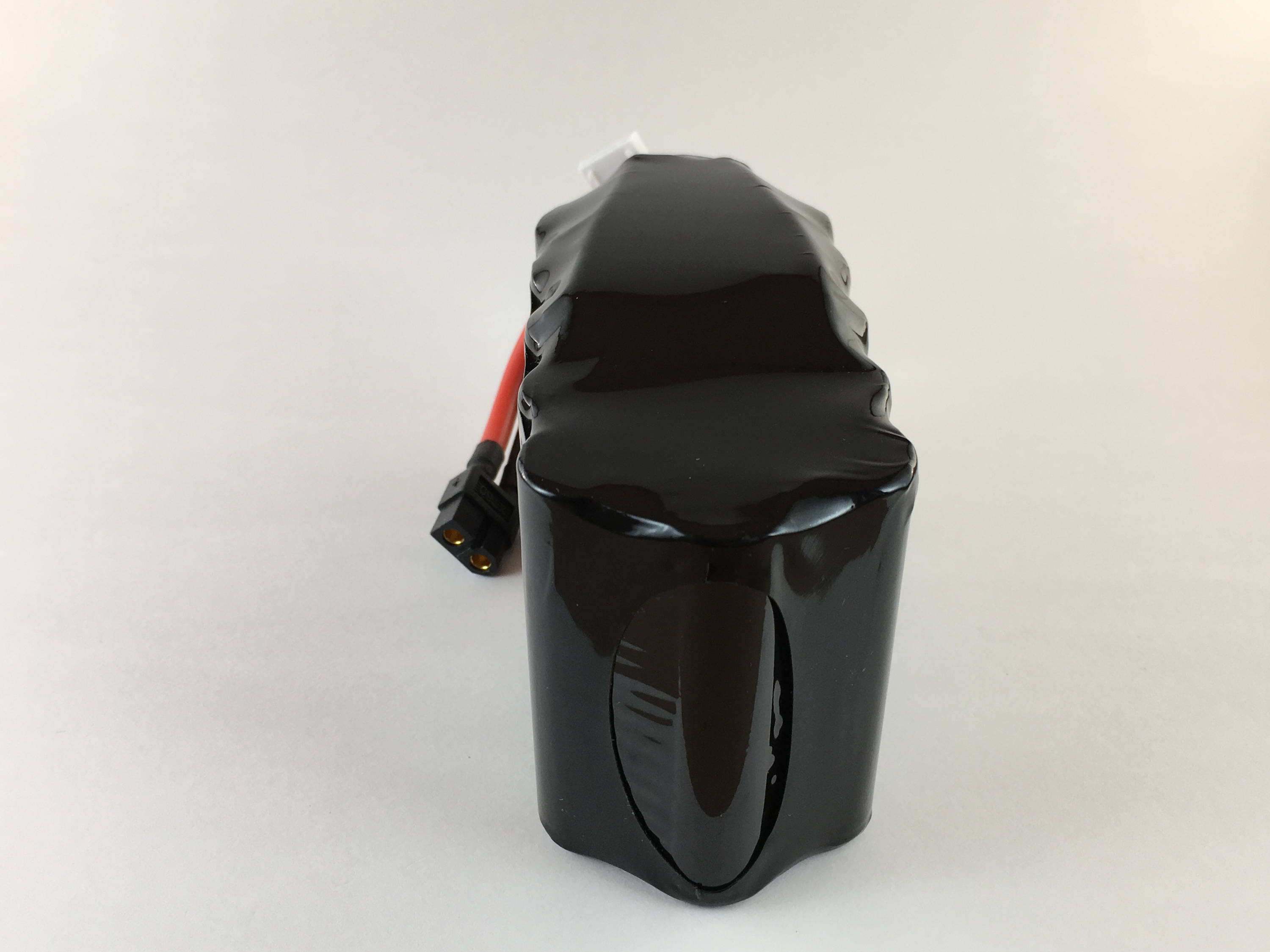 $115.75
Customer Rated
---
80% Better than a LiPo
This endurance pack uses the NCR18650GA cell, which means it can add 80% more flight time vs a LiPo battery, as long as your current LiPo set up can fly 18+ minutes (meaning this pack can, for the same weight, fly for 32 minutes vs a LiPo's 18 minutes). If this pack is discharged faster than 320 watts constant (less than 32 minutes) and is not actively cooled, it will overheat.
Physical
- Cell count: 16
- Cell type: NCR18650GA
- Configuration: 4 sets in series (4S) of 4 cell(s) (4P) in parallel
- Pack Shape: 5+6+5
- Weight: 808g / 28.5oz
- Width: 50mm / 1.97in
- Height: 65mm / 2.56in
- Length: 110mm / 4.33in

Connectors
- Discharge Connector: XT60
- Discharge Wire Length (pack to connector end): 100mm / 3.94in
- Balance Connector: 4S JST-XH
- Balance Wire Length (pack to connector end): 30mm / 1.18in

Energy
- Voltage Range: 10.0v - 16.8v
- Capacity: 14.0Ah / 207.2Wh

Charging
- Use a 4S LiPo setting to charge up to 16.8v
- Charge at 7A for maximum energy storage

Discharge
- Burst: 140A / 10C / 1600W (lasts a few seconds)
- Full Throttle: 80A / 6C / 1040W (60 seconds full throttle, will get hot unless cooled)
- Constant: 29A / 2C / 320W (32 minutes, maximum constant discharge rate)
Customer Reviews
Based on 1 reviews
Write a review

Reviewed by: MCR
Used with: Skywalker 1880, Homemade Quadcopter
I cannot begin to describe how well these batteries perform in fixed wing applications, they have surpassed all my expectations. The weight savings these provide and power is unimaginable. I highly recommend these to anyone looking for a better battery for fixed wing applications, if you are going to use them on quadcopters make sure you do your research, it gets a bit more tricky when applying them to mulitrotors!
Have a question? Contact us here