The solution to electrical nightmares in laser tag operations
Advanced Laser Tag Battery
Commonly used inside the buffer tube stocks of realistic looking variants.
Used for smaller devices lacking a buffer tube requiring a different battery location.
High Capacity
Over 5x NiMh
2 Yr Warranty
+ yrs of life more
Keep Chargers
already owned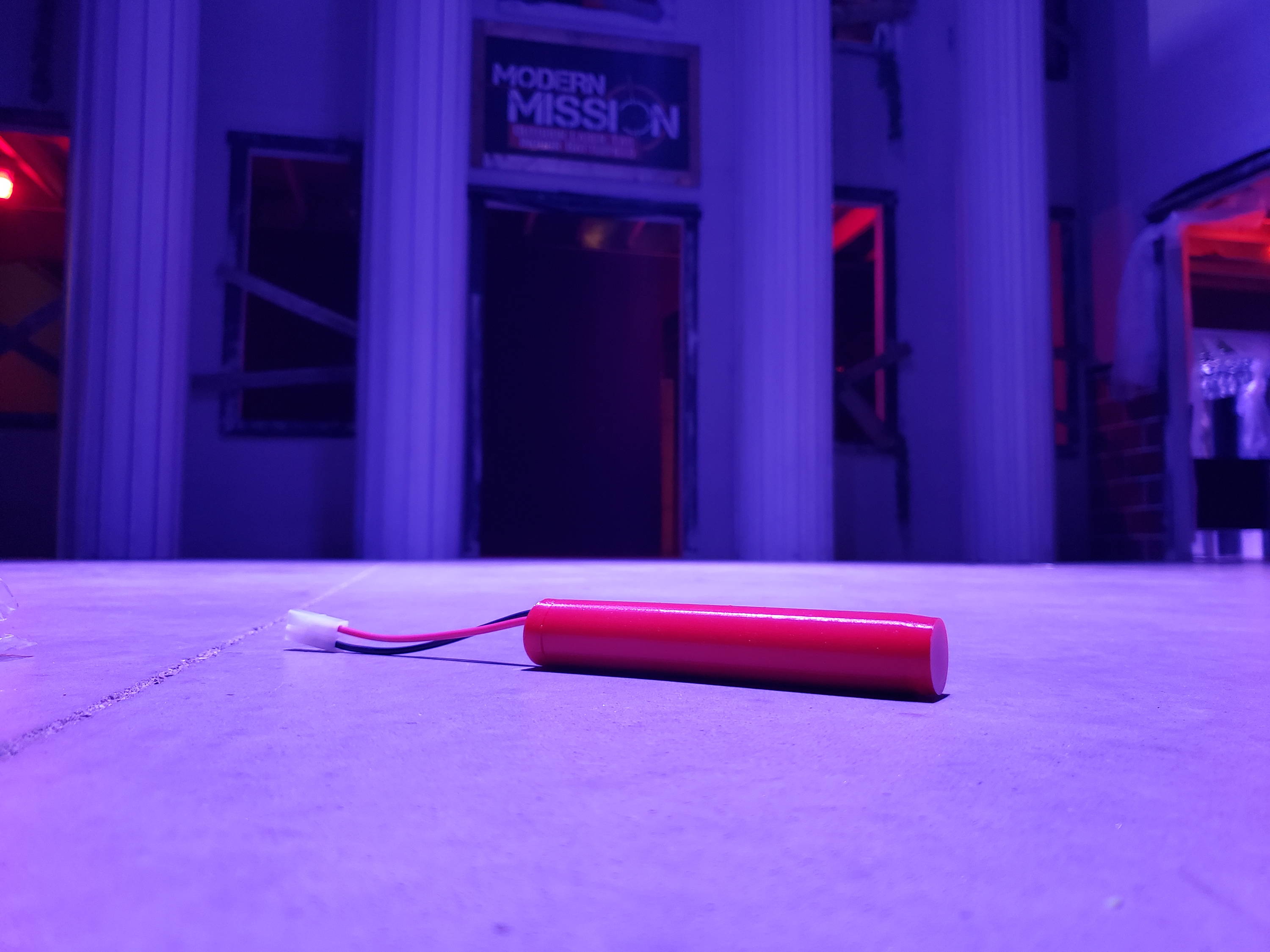 Started in 2015, Titan brings advanced Lithium Ion packs to Remote Controlled Aircraft, UAVs, Airsoft, and now Laser Tag. Browse our product selection page to find which pack works for your business.
High
Capacity
Titan Lithium Ion Packs have over 5 times the capacity of NiMh packs, with our customers getting over 30 hours of use time.
Lasts
Years
Titan packs will last years, come with a 100% money back guarantee, and a 2 year warranty.
(packs can be expected to last much longer than warranty period)
Keep the
Charger
Current NiMh chargers already owned can be used (the battery has a chip that controls the charge to the cells)
Advanced
Tech
Titan packs have chips to control charging and maximize lifespan to protect against short circuit, overheating, and over discharge.
Perfect
Shape
Customized size and shape allows an instant swap out of current NiMh battery and easy install to any equipment.
Made in
USA
 Our headquarters and new product development team is located in Arkansas USA.
Keep your store up to date
Add your email to our communications list to always have the latest information about the best energy source in laster tag.